2-day attack & defense competition
you know kung-fu? show us!
A team-based Attack & Defense Capture the Flag contest for teams organized by Hackerdom and HITB taking place August 25th & 26th 2022, in a hybrid online + onsite format at the Intercontinental Hotel in Singapore.
Each team should consist of no more than 5 members.
The top 6 teams from this contest (whether they're playing online or onsite) will qualify to compete in the HITB PRO CTF FINALS to be held in the United Arab Emirates alongside some other invited top-ranked CTF teams.
We play 2 days non-stop. The timeline is:
Day 1 kicks off at 10:00 SGT on Aug. 25 and we add new vulnservices. We don't add any new services after 17:00 SGT, but teams can continue hacking through the night.
Day 2 starts at 10:00 SGT and we again start adding new vulnservices. The official game end is 16:00 SGT on the 26th of August.
Note: Everything is hosted in our cloud so teams don't have to host any VM's on their own machines.
May 14th 2022 — Registration opens. Team slots are allocated on a first-come, first-served basis
August 23rd 23:59 SGT (UTC+8)— Last day for registration to the CTF
August 24th — Passwords to the CTF cloud are sent to teams
1. ZenHack: 🇮🇹 Italy (ONLINE)
2. pwnthem0le: 🇮🇹 Italy (ONLINE)
3. Jane Street Pls Hire: 🇸🇬 Singapore (ONSITE)
4. tamagotcha: 🇸🇬 Singapore (ONSITE)
5. Rules of Pwnitia: 🇮🇩 Indonesia (ONLINE)
6. C4T BuT S4D: 🇷🇺 Russian Federation (ONLINE)
7. bobbees: 🇸🇬 Singapore (ONSITE)
8. Bushwhackers: 🇷🇺 Russian Federation (ONLINE)
9. Kakawia: 🇹🇳 Tunisia (ONLINE)
10. cr4ck/y0ur/s3cr3t: 🇷🇺 Russian Federation (ONLINE)
11. bhackari: 🇮🇹 Italy (ONLINE)
12. Sip Nvebx Jxu: 🇸🇬 Singapore (ONLINE)
13. bin.chicken: 🇦🇺 Australia (ONLINE)
14. T0X1C V4P0R: 🇸🇬 Singapore (ONSITE)
15. IngrifHackTeam: 🇮🇹 Italy (ONLINE)
16. CTF.SG: 🇸🇬 Singapore (ONLINE)
17. RCE of Gru: 🇸🇬 Singapore (ONSITE)
18. PDKT: 🇮🇩 Indonesia (ONSITE)
19. dad: 🇸🇬 Singapore (ONSITE)
20. havce: 🇮🇹 Italy (ONLINE)
21. stackoverflow: 🌏 World-wide (ONLINE)
22. Mala Prata: 🇸🇬 Singapore (ONLINE)
23. redacted: 🇸🇬 Singapore (ONLINE)
24. kaya_toast: 🇮🇳 India (ONLINE)
25. Boys Who Laugh: 🇮🇩 Indonesia (ONLINE)
26. Let me solo h3r: 🇹🇭 Thailand (ONLINE)
27. Y0U.hav3.b3En.pwn3D: 🇷🇺 Russian Federation (ONLINE)
28. ECSC TeamNL: 🇳🇱 Netherlands (ONLINE)
29. oink: 🇷🇺 Russian Federation (ONLINE)
30. HumbleLords: 🇮🇳 India (ONLINE)
31. Sapu Jagat: 🇮🇩 Indonesia (ONLINE)
32. Code666: 🇹🇭 Thailand (ONLINE)
33. SHAHEEN: 🇦🇪 United Arab Emirates (ONLINE)
34. QWERTY: 🇸🇬 Singapore (ONLINE)
35. Xtreme_5: 🇦🇪 United Arab Emirates (ONLINE)
36. RedRocket: 🇩🇪 Germany (ONLINE)
37. 89cr3w: 🇷🇺 Russian Federation (ONLINE)
38. cnide: 🇷🇺 Russian Federation (ONLINE)
39. Orion_square: 🇷🇺 Russian Federation (ONLINE)
40. Red Cadets: 🇷🇺 Russian Federation (ONLINE)
41. SingHack: 🇸🇬 Singapore (ONLINE)
42. Niqqers: 🇷🇺 Russian Federation (ONLINE)
43. WheatInfoSec: 🌏 World-wide (ONLINE)
44. Omsk Hackers: 🇷🇺 Russian Federation (ONLINE)
45. Riddikulus: 🇮🇩 Indonesia (ONLINE)
46. muskrats: 🇷🇺 Russian Federation (ONLINE)
47. PatagoniaHack: 🇦🇷 Argentina (ONLINE)
48. Dark/Force: 🇷🇺 Russian Federation (ONLINE)
49. th++: 🇻🇳 Viet Nam (ONLINE)
50. BeginnerWH: 🇸🇬 Singapore (ONSITE)
51. IamDC: 🇮🇳 India (ONLINE)
52. ENOFLAG: 🇩🇪 Germany (ONLINE)
53. fibonhack: 🇮🇹 Italy (ONLINE)
54. MAGER: 🇮🇩 Indonesia (ONLINE)
55. StarJammers2: 🌏 World-wide (ONLINE)
56. Cryptonite: 🇮🇳 India (ONLINE)
57. sudoers: 🇮🇳 India (ONLINE)
58. saarsec: 🇩🇪 Germany (ONLINE)
59. samteam: 🌏 World-wide (ONLINE)
60. InfoSecPunks: 🇷🇺 Russian Federation (ONLINE)
61. TheATeam: 🇸🇬 Singapore (ONLINE)
62. ISITDTU: 🇻🇳 Viet Nam (ONSITE)
63. Code Review Cult: 🇮🇩 Indonesia (ONLINE)
64. NONAME: 🇷🇺 Russian Federation (ONLINE)
65. bi0s: 🇮🇳 India (ONLINE)
66. Red Horse Army: 🇺🇸 United States (ONLINE)
67. rzero: 🌏 World-wide (ONLINE)
68. FAUST: 🇩🇪 Germany (ONLINE)
69. datapoison: 🇷🇺 Russian Federation (ONLINE)
70. u0K++: 🇻🇳 Viet Nam (ONLINE)
71. chidori: 🇷🇺 Russian Federation (ONLINE)
72. pastaeaters: 🇮🇹 Italy (ONLINE)
73. CinCin: 🇮🇹 Italy (ONLINE)
74. cronos: 🇮🇷 Iran, Islamic Republic of, (ONLINE)
75. sweeeets.conf: 🇹🇭 Thailand (ONLINE)
76. JuzPlay: 🇸🇬 Singapore (ONLINE)
77. < noscript >:
Russian Federation (ONLINE)
78. TTPI:
Russian Federation (ONLINE)
79. redtiger3:
Ecuador (ONLINE)
80. 12th man:
India (ONLINE)
81. flusive: 🌏 World-wide (ONLINE)
82. page2me:
Thailand (ONLINE)
83. N0N@me13:
Russian Federation (ONLINE)
84. ECSC FI:
Finland (ONLINE)
85. Mudu:
India (ONLINE)
86. Bestiary:
Russian Federation (ONLINE)
87. ultra hacking club:
United States of America (ONLINE)
88. DiamondHands:
Singapore (ONLINE)
89. l33thax0r:
Singapore (ONSITE)
90. CyberSquad:
India (ONLINE)
91. Mr_robot:
India (ONLINE)
92. e386cf80c79dca4: 
Spain (ONLINE)
93. nooob: 🌏 World-wide (ONLINE)
94. MoneyChat: 🇺🇸 United States of America (ONLINE)
95. Cryptominers: 🇮🇳 India (ONLINE)
96. Pseudo Sudo: 🇺🇸 United States of America (ONLINE)
97. d4rkc0de: 🇮🇳 India (ONLINE)
98. zh3r0: 🌏 World-wide (ONLINE)
99. ChickenRice: 🇮🇩 Indonesia (ONLINE)
100. BaikalCTF: 🇷🇺 Russian Federation (ONLINE)
101. WHRWLF: 🇷🇺 Russian Federation (ONLINE)
102. zavod: 🌏 World-wide (ONLINE)
103. C0NC0R: 🇮🇹 Italy (ONLINE)
104. sAd: 🇸🇬 Singapore (ONLINE)
105. Alt-Backdoor: 🇦🇪 United Arab Emirates (ONLINE)
106. systers: 🇺🇸 United States of America (ONLINE)
107. AverageCryptoEnjoyers ⚔️ bhackari ⚔️ havce: 🇮🇹 Italy (ONLINE)
108. Cyberhell: 🇮🇳 India (ONLINE)
109. Phish2Own: 🌏 World-wide (ONLINE)
110. NIS: 🇯🇵 Japan (ONLINE)
111. Pwn1337: 🌏 World-wide (ONLINE)
112. Metaspoiled: 🇮🇳 India (ONLINE)
113. burger: 🇲🇳 Mongolia (ONLINE)
114. FPTU EThical Hackers Club:  🇻🇳 Viet Nam (ONLINE)
1st Place – USD1,000
2nd Place – USD500 
3rd Place – USD250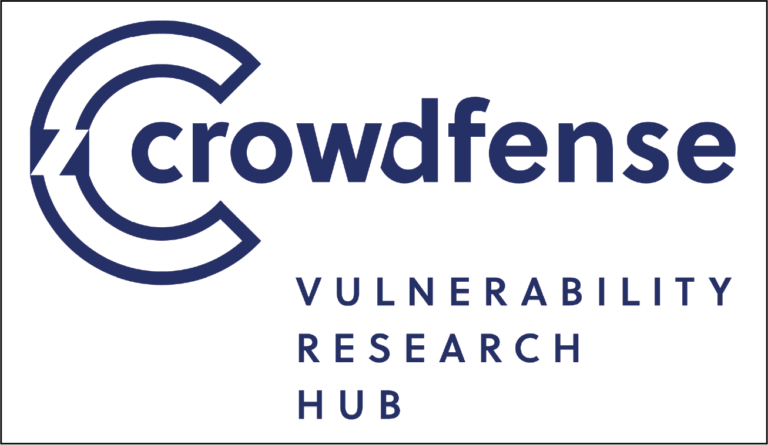 never played an attack & defense ctf? no problem
The guys from CTF.ae community previously scheduled an online training session for teams to give you a taster of what you can expect: