---
THIS PAGE IS NO LONGER BEING UPDATED.
Click here to continue.
Well we're back from HITBSecConf2005 Bahrain and the photos from the event are available online at http://photos.hackinthebox.org/. On behalf of the HITB Crew, we wish to express our heartfelt gratitude to all the speakers and sponsors who supported us for this conference! Thank you!
We will also be putting the presentation slides online in the coming days.
On a side note do stay tuned for the announcement regarding HITBSecConf2005 - Kuala Lumpur, Malaysia… Seeing that it's our 5th conference, we're planning something extra special. It's gonna be cool…
We are proud to announce the immediate availability of the Hack In The Box Security Conference 2004 videos [Pack-1 and Pack-2]. Held at The Westin Kuala Lumpur in Malaysia from October 4th till the 7th, HITBSecConf2004 saw some of the biggest names in the network security industry down to present their latest research and findings. HITBSecConf2004 was also the first time we had two keynote speakers namely Theo de Raadt, creator and project leader for OpenBSD and OpenSSH and John T. Draper infamously known as Captain Crunch. Other speakers who presented include the grugq, Shreeraj Shah, Fyodor Yarochkin, Emmanuel Gadaix, Adam Gowdiak, Jose Nazario, Meder Kydyraliev and several others.
We have broken the video files into two separate packages. These files have been encoded using the DIVX codec and we are distributing them via Bit Torrent.
HITBSecConf2004-Pack-1 contains:
Keynote Speaker 1 - Theo de Raadt
Exploit Mitigation Techniques
Adam Gowdiak
Java 2 Micro Edition (J2ME) Security Vulnerabilities
Fyodor Yarochkin & Meder Kydyraliev
Security Tools Integration Framework (STIF)
Gareth Davies (NSS MSC)
Advanced Information Gathering aka Google Hacking
The Grugq
The Art of Defiling: Defeating Forensic Analysis on Unix File Systems
Jose Nazario
Packet Mastering
Suresh Ramasamy (TimeDotCom)
Cryptography Demystified
Teo Sze Siong
Stealth Virus Design Thru Breeding Concept (Non Polymorphic)
HITBSecConf2004-Pack-2 contains:
Keynote Speaker 2 - John T. Draper (Captain Crunch)
Security Threats from Spamming
Emmanuel Gadaix (TSTF)
Phreaking in the 21st Century
Jorge Sebastiao (ES-Gulf)
Toh Swee Hoe (MCMC)
Information Network Security Issues in the Communications and Multimedia Industry
SK Chong (Scan Associates)
Windows Local Kernel Exploitation
Roberto Preatoni (Zone-H) and Fabio Ghioni
Asymmetric Warfare and Interception Revealed
Shreeraj Shah (Net-Square)
Web Services - Attacks and Defense Strategies, Methods and Tools
Sukdev Singh (ISS)
Protecting Your Business From Phishing & Internet Attacks
HITBSecConf2004 Panel Discussion
Our Call for Papers (CFP) for HITBSecConf2005 - Bahrain is now closed. Thank you to all of you who submitted. We will be contacting all of you via e-mail on whether your papers have been accepted or not. Thank you once again.
We are pleased to announce the following additions to our speaker list for HITBSecConf2005 - Bahrain.
Fyodor Yarochkin (Co-Author X-Probe)
Wafik Ajoor (Directorate of Wireless Licensing, Frequency & Monitoring, Ministry of Transportation Bahrain)
Meder Kydyraliev (Co-Author X-Probe).
Do note that our Call for Papers will be closing on the 1st of March.
We are also proud to announce our sponsors for HITBSecConf2005 - Bahrain, Microsoft Corporation and Argus Systems Group.
Registration for HITBSecConf2005 - Bahrain is now open. Do note that the early bird registration rate ends 1st March 2005! Kindly click here for further details.
The Call for Papers for HITBSecConf2005 - Bahrain is now open. Please ensure all your paper submissions reach us before March 1st 2005. For further details, please take a look at the CFP Page.
Welcome to the official website for HITBSecConf2005 Bahrain. This conference will mark the fourth conference in our HITBSecConf series and the first time that a HITB Security Conference is taking place outside of Kuala Lumpur Malaysia! HITBSecConf2005 in Manama Bahrain is jointly organized by Hack In The Box and E-Security Gulf Group.
Expected Capacity: 400 pax
Venue: Taj Palace, Bahrain
Timing: 07:30 - 17:00
Visa Requirements:
No visa is required for the nationals of the GCC. These include people from Saudi Arabia, UAE, Qatar, Oman and Kuwait, however a valid passport/travel document will be required. GCC and most nationalities coming to Bahrain will be able to get an "on-arrival visa" which permits them to stay for a maximum period of one week. Other nationalities business visit visas can be arranged on a 48 hour notice.
---
Triple-Track Security Conference
| | | |
| --- | --- | --- |
| Date | Item | Duration |
| April 10th & April 11th | Triple-Track Security Conference | 2 Days |
| April 10th & April 11th | Capture The Flag (CTF) & Open-Hack | 2 Days |
2-Day Hands-On Technical Training:
Event Organizers

E-Security Gulf Group
Hack In The Box (M) Sdn. Bhd.
Sponsors

Microsoft Corporation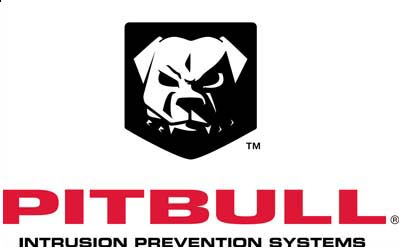 Argus Systems Group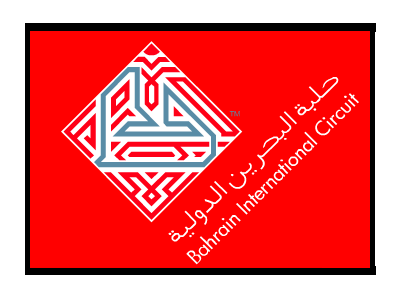 Bahrain International Circuit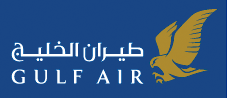 Gulf Air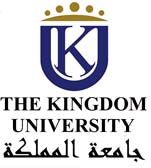 Kingdom University, Bahrain

Instec Digital Systems

Oracle Corporation

SIAG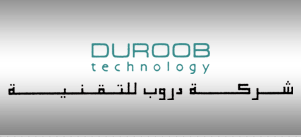 Duroob Technology

Qatar Airways
Supporting Organizations

Bellua Asia Pacific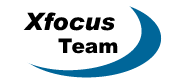 X-Focus China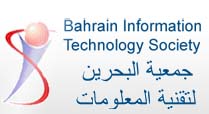 Bahrain Information Technology Society