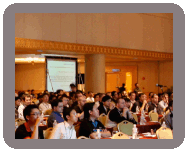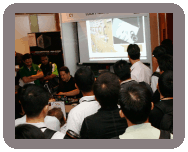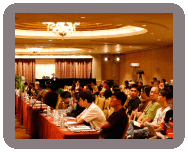 ---
Welcome to the official homepage of HITBSecConf2009 – Malaysia. The premier network security event in Asia and the Middle East. The main aim of our conference is to enable the dissemination, discussion and sharing of deep knowledge network security information. Since 2003, HITBSecConf has routinely brought some of the most respected members of the mainstream network security arena as well as the underground or black hat community to Asia. Our events have always highlighted new and ground-breaking attack and defense methods that have not been seen or discussed in public before.
HITBSecConf2009 – Malaysia will be our 7th conference in Malaysia and is expected to attract over 1000 attendees from around the Asia Pacific region and from around the world. This year's event will see the continuation of our HITB Lab session which was introduced last year. These hands-on sessions are designed to give attendees a closer and deeper understanding of various security issues through the methodology of see / learn / do.
HITBSecConf2009 – Malaysia will also see a new and improved version of our highly popular team-based hacking competition known as Capture The Flag. First developed and presented at Defcon in the US, the idea behind a CTF competition is to allow for teams of three to hack into prepared servers running in order to retrieve marked files or flags on these target machines. Participants will also be required to defend their systems from attack. Teams will be judged on both their defensive as well as the offensive game play.
We believe HITBSecConf is an ideal platform for leading network security vendors to not only meet with some of the leading network security specialists but to also showcase their own technology and solutions with the public as well.
Venue:
Crowne Plaza Mutiara Kuala Lumpur,
Jalan Sultan Ismail,
50250 Kuala Lumpur
Technical Training – DAY 1 and DAY 2
Date: 5th and 6th October 2009
Time: 0900 – 1800
TECH TRAINING 1 – Web Application (in)Security
TECH TRAINING 2 – The Art of Network Based Forensics – Going Beyond Packet Data
TECH TRAINING 3 – The Exploit Laboratory 4.0
TECH TRAINING 4 – The Security of ASEAN Locks (CLOSED DOOR SESSION FOR .GOV / LAW ENFORCEMENT ONLY)
TECH TRAINING 5 – Forensic Acquisition and Analysis
Conference DAY 1 and DAY 2
Date: 7th and 8th October 2009
Time: 0900 – 1800
Triple Track Conference
HITB Labs
Capture The Flag (CTF)
Lock Picking Village
HAM Radio Village