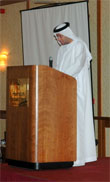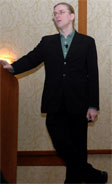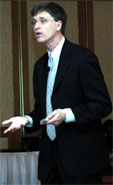 After months of work and planning, HITBSecConf2007 - Dubai has ended. Our first deep-knowledge security conference in the UAE went off with a huge bang and was a resounding success! The HITB Team would like to extend an especially warm thank you to His Excellency Mr. Mohamed Nasser Al Ghanim, Director General of the Telecommunications Regulatory Authority of UAE (TRA) for his support and endorsement of our event! We would also like to thank our keynote speakers Mikko Hypponen and Lance Spiztner for their excellent presentations and warm, friendly company.
Much love also to the guys from Scanit Middle East (David, Sheran, Sonali, Ronald, Sam, Andreas) who were absolutely brilliant in their on-the-ground support and immense help in ensuring the event went off without a hitch! You guys rock! Once again on behalf of The HITB Team we wish to thank all conference speakers and delegates who came from every corner of the globe to join us for our first ever outing in UAE.
See you guys at HITBSecConf2008 - Dubai!
Presentation Slides
The presentation materials in PDF format from the 2-day conference can be downloaded from here:
http://conference.hitb.org/hitbsecconf2007dubai/materials/
Photos
Photos from the event are available at http://photos.hackinthebox.org
Post Conference Press Coverage
Xakep (Russian) - HITB 2007 started
Technet - VBootkit vs. Bitlocker in TPM mode
Blog Posts